AAMCO Staten Island, NY Timing Belt Service
Many vehicles are equipped with timing belts, and others use timing chains. The timing belt drives and synchronizes important valves and other internal components of the engine. A timing belt is a very important part of your engine. It is made of very durable rubber and fibers and is typically located behind the drive belts and water pump, hidden inside the front engine cover. The function of the timing belt is to synchronize the rotation of the crankshaft with the camshaft(s) so that the engine's valves open and close at the proper times during each cylinder's intake and exhaust strokes. Making sure they do not interfere and collide with the engine's pistons which would cause major internal engine damage.
Maintenance and Care
Timing belts often begin to wear down somewhere between 60,000 to 100,000 miles and if let go much longer, have a good chance of breaking and causing internal engine damage. You should refer to your owner's manual for timing belt maintenance information as there is likely a specified mileage interval where replacement is required. If you have any questions or concerns, a trained technician at AAMCO Staten Island, NY can give you more information and pinpoint any potential problems, saving you money and the inconvenience of a breakdown.
Indicators that it's time to replace your Timing Belt
The timing belt is essential to the continual operation of your engine and could be unsafe if the engine suddenly loses power or locks up completely.
If you experience any of the following conditions or symptoms, call or bring your vehicle to AAMCO Staten Island, NY.
Your Factory Maintenance schedule indicates replacement is due, overdue, or near due
A ticking sound that seems to be coming from inside the engine
The engine is not running smoothly, is losing power, or is hard to start. Unusual exhaust or gasoline fumes
The engine will not turn over or turn over irregularly
Your car stops running abruptly
The edges of your timing belt look worn or frayed
If you're not sure whether you have a timing belt, or if you think there may be a problem with yours, let our expert mechanics at AAMCO Staten Island, NY check it for you. Call or stop in today.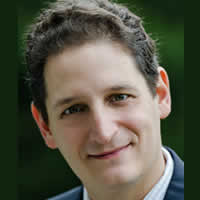 Locally owned and proudly operated by Joseph Sollitto. We fix everything.
153 Reviews
OUR ADDRESS
635 Richmond Road, Staten Island, NY 10304
View Map
hours
Monday - Friday | 08:00 AM - 05:00 PM
Saturday - Sunday | Closed
SCHEDULE APPOINTMENT