Vehicle state inspection helps to ensure that cars of all makes and models meet the minimum standards for safe operation on public roads. In order to safeguard the environment, New York requires that emissions inspection be done in addition to state inspection. At AAMCO Staten Island, NY, we are certified and licensed to conduct both tests and keep you safely on the road.
At AAMCO Staten Island, NY we make auto inspection service easy. We know your time is valuable and that is why our team of professionals is devoted to giving you prompt, courteous vehicle state inspection service.
What happens if I fail the Emissions Test?
If your vehicle fails the Emissions Test, you will be told what repairs are needed in order for it to pass. You will then need to have these repairs completed and have the vehicle re-tested
What happens if I fail the State Inspection?
Much like the Emissions Test, if your vehicle fails the State Inspection, you will be informed of the necessary repairs needed in order for it to pass.
What do I need to bring when I get my vehicle inspected?
Other than the vehicle, just your current registration and insurance card. That's it!
So the next time you need to find a state inspection station, there's no need to look any further than your local, dependable AAMCO Staten Island, NY.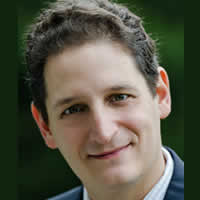 Locally owned and proudly operated by Joseph Sollitto. We fix everything.
153 Reviews
OUR ADDRESS
635 Richmond Road, Staten Island, NY 10304
View Map
hours
Monday - Friday | 08:00 AM - 05:00 PM
Saturday - Sunday | Closed
SCHEDULE APPOINTMENT
$5 OFF
New York State Inspection
Come in and save!